Irish Guitar Music
Home
Lyrics
Download Free Mp3
Frankie Simon,
The Plains,
Boyle,
Co Roscommon

Tel: +353 (0)86 824 3469

Email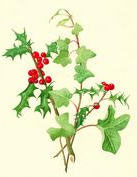 "An Irish Christmas"
Composed by Frankie Simon

Through many an Irish Christmas, this song lay snuggled up cosily in a drawer, alongside others, some finished, some half-finished, some that had written themselves, some that refused to co-operate and some well, just ideas.
Download Free Mp3

However if you wish to make a donation towards the care of sick children, you may do so online by clicking the link below.
All proceeds will go to Our Lady's Hospital for Sick Children, Crumlin, Dublin

Donate Here
Maybe there is a time for everything.
I think the time for this song came in October 2007, when once again, as Christmas loomed on the horizon, I awoke "An Irish Christmas" from it's slumber and got it to sing to me.
A light cocktail swing feel and those high heavenly harmonies from old Hollywood black and white musical movies, turned out to be a very influential backdrop! But how could I find, ferry, feed, drink and pay thirty or forty musical choristers from Heaven, Hollywood or anywhere else "Well, I couldn't", but I found two, Deirdre McCabe and Karol Mullaney-Dignam.
Neither had met the other before, but fortunately they were both studying in Maynooth, so they arranged to meet up and go through the parts. From their arrival at Paul Gurney's studio in Longford, to the end of the session, there was an atmosphere of fun and professionalism. At the end of the day, I watched two people leaving Longford, one for Maynooth and one for Mohill, leaving behind a lot of voices and a lot of smiles!
On the second day, our family friend and master fiddle-player, Matt McGranaghan arrived at the studio. With his customary ease, he put down the fiddle parts, using three fiddles, one of which is my father's. This will forever mean so much to Dad, and it was a snippet of one of his favourite tunes I chose for Matt to play at the end of the song, after Paul had said "Couldn't we have a little blast of a tune at the end"? ...and I said... "We could"!
And we did, from start to finish, have a blast. Download Free Mp3


Donate Here